Frutillar and Teatro del Lago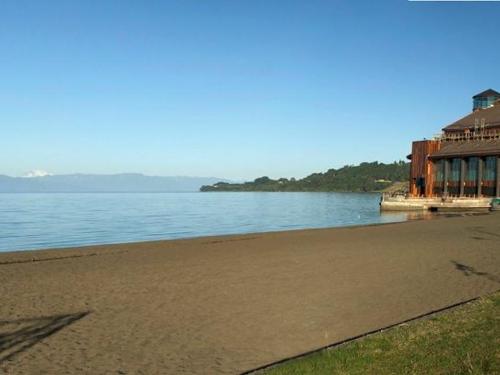 To get to Frutillar, it is necessary to travel along the west shore of Lake Llanquihue. In our tour we will find the small industrial town of Llanquihue where we will access a rural road used by farmers in the area, along the route it is possible to observe the agricultural-livestock activity. Accompany us on our excursion old German mansions that are used as lodgings. Arriving in Frutillar you can feel a different atmosphere where peaceful life mixes, cheerful gardens, colorful houses, tea rooms and its great German Colonial Museum where the history of the German settlement in the region is shown.
Teatro del Lago, is an artistic center of international excellence that promotes the development of education through music and the arts located in the city of Frutillar, in southern Chile.